After more than 30 years in the painting industry, Jerry Lucas and wife, Peggy, opened Complete Spray Systems in 2003 to fill the need for a reliable and knowledgeable paint sprayer supplier locally. Since then, we've adapted to modern shopping trends by transitioning into an online store to provide comprehensive service and quality products for customers all across the United States.
Our mission is to provide each and every customer with the highest quality in both products and service. We're passionate about what we do and don't just want to meet your expectations, we strive to exceed them as your premier paint sprayer part and accessory supplier.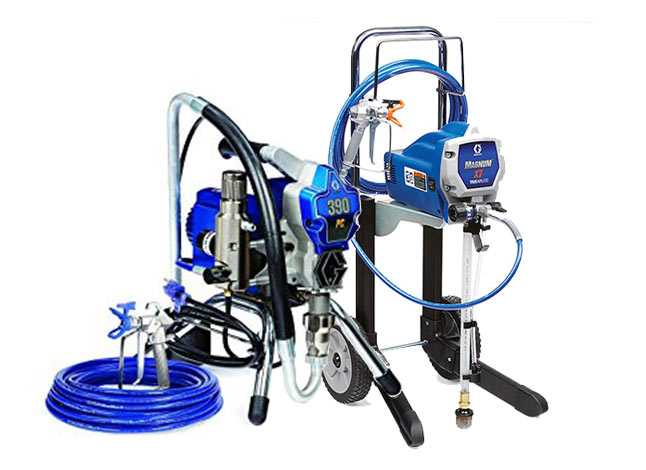 With the right sprayer and accessories, achieving professional results is a breeze! Eliminating the hassle and mess of manual painting tools and techniques allows you to achieve the perfect effect without wasting time and money. At Complete Spray Systems, your experience is our priority. Whether you're in need of a paint sprayer for a personal project or looking to outfit your own painting business, our team can provide professional technical expertise and personal service to ensure you receive the best parts and accessories for your needs.
Our extensive inventory includes products from some of the industry's top brands including Graco, Speeflo, Wagner, and many more! If you're ready to maximize value, save time, and ensure consistently beautiful finishes, check out our full line of products here. If you're not sure which products will best meet your needs, our experienced team is on hand to assist you with prompt, accurate, and friendly service. Call 1-877-749-7712 or contact us here to get started with one-on-one service today.